Mortgage Features



Choosing A Term You Can Live With
What term should you take? That's a good question. Before you look at the issue of term specifically, there are things you should consider:
When you're looking at term and interest rates, look also at what you can live with in terms of payment amounts, because trying to predict where interest rates are going is a tough job. There are many forces that affect Canadian interest rates – economic, political, domestic, and international.
Even the best economists cannot pinpoint this, so how can we. You can twist yourself into knots worrying what will happen. When the rates dropped in 1992 to their lowest in 35 years, no one thought that they will get that low again. They dropped even further. Since then we have enjoyed low rates and we don't think of rates going in the double digits again. That's wrong to assume as well. Who would have thought in 1978 that rates only 3 years later would go as high as 21.5%? Please check the graph below for a historical account.
Mortgage Loan Services,Financial Mortgage Services, Commercial Mortgage,Mortgage Loan Canada, Mortgage Loan Financing,Financial Mortgage Services,Life Insurance Solutions,Commercial Mortgages Loans,Mortgage Services,Financing Mortgage Services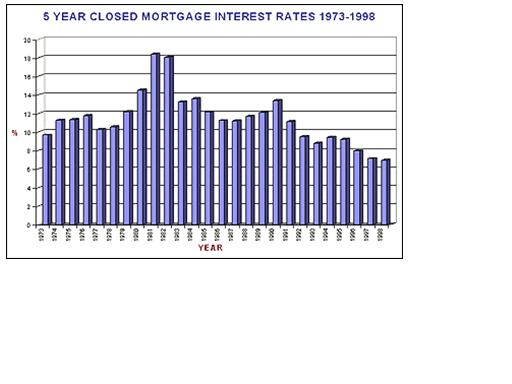 Predicting interest rates is very much a gamble and one should be prepared to keep a close eye on the market.
Here's a suggestion: If you feel that rates are at a point you can live with and you want to guarantee that rate as long as possible, go with a long term (5 years, 7 years, and 10 years). If interest rates appear to be rising, take advantage of the lower rate for as long as possible, and remember, if you sell your property, you can take the mortgage with you to the new property or have someone assume the mortgage. It could prove to be a great selling feature if you have an assumable mortgage at very low rate.
If rates appear to be falling, you can choose a shorter term (6-month convertible or variable-rate mortgage) that offers the flexibility to lock-in to longer term at any time, just in case the rates start going the other way.